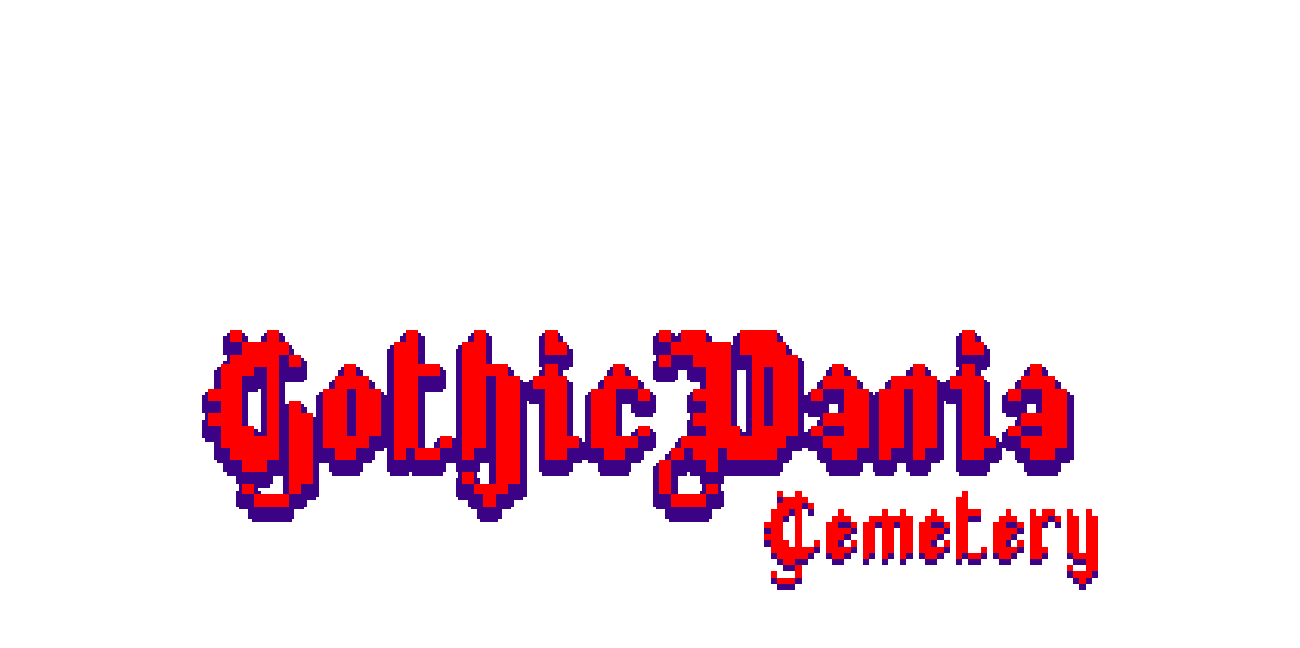 GothicVania Cemetery
GothicVania Cemetery is a complete Game Art Assets Pack to build a castlevania/Ghouls & Ghosts like graveyard scene. All assets are made with beautiful crispy pixel art.

Pack Includes
3 Seamless Loopable Backgrounds
10 objects to decorate the level
Tileset at 16x16 pixels each cell
Props Included:
Player Character fully animated with 6 animations:
hero-attack, hero-crouch, hero-hurt, hero-idle, hero-jump, hero-run
3 different fully animated enemies and Death Animation
Also this Pack includes Code for a playable demo made with the Phaser Engine
Demo Music by Pascal Belisle https://soundcloud.com/pascalbelisle
Royalty free Sound Effects made with http://www.bfxr.net/
Files are ready to use in transparent PNGs but I also include the PSD files and some gif animations. Sprites and spritesheets are included too.

Works Great With These Other Packs
Download
Click download now to get access to the following files:
gothicvania-cemetery-files.zip
3 MB
Comments
Log in with itch.io to leave a comment.
Thank you for a good work. Can I use your work industrially in games?
can I use that in a game that I would sell on stores ? I wouldn't sell the assets I will sell the game that I made with the assets.
Thanks
This is an unity asset modifiable? ;)
You can use it on Unity by draging the files into unity. There's a unity version on the Unity Assets Store if you prefer.
Thank you so much.

I used this assets in my game

I really appreciates you
Lovely so supported..
Going to use for parallax in goork.
Daaaammmmnnn!!!!
I totally love these assets <3 <3 <3
Can i use them in any commercial game of mine??? i will give the link of your assets in my game under the heading of game asstes taken from
your attack and jump keys are backwards -- but it looks really nice -- love the flame when I attack