Stomper
A short platform arcade game made in Godot Engine.
Collect all gems to open the door to the next level. Time is running so make haste.
Controls:
Move: Arrow keys
Jump: Space bar
Dash: Double arrow tap
Duck: Down key
Blast: Duck, wait, then jump
Reload level: R Key
License:
Feel free to use the code, music and art assets on your own projects. Credit not required but appreciated it.
Support my work at Patreon
Download
Click download now to get access to the following files:
Stomper Asset Files.zip
7 MB
stomper-godot-project.zip
3 MB
Comments
Log in with itch.io to leave a comment.
Fun game! collisions were a little buggy though.
Thanks so much for sharing the Godot file! I'm looking forward to checking it out.
Game freeze after first level. After moving through the portal/door. Can't move the character anymore.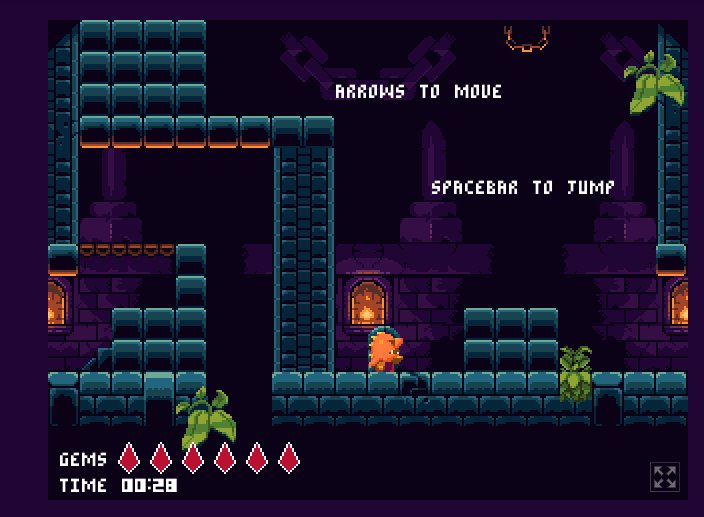 I have updated the game. Let me know if this error continues.
Congratulations for the game. It looks awesome! I like also the control of the character. But in the Web version, when I finish the first level and move to the door after collecting all gems of the first level, the same level is loaded (and not a new one) and the ?dragon? gets stuck not moving. Can you help me out?
Not sure if this is just a problem with the web version, but slamming into the door freezes the game. press r to restart the level so you don't have to refresh :)